SEO for Local Businesses
Do you want to show up on Google Search Results?
SEO—or search engine optimization—is making sure that your business shows up when someone searches for products or services like yours on Google, Bing and Yahoo.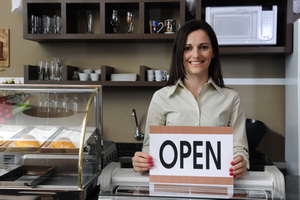 We specialize in helping local business. That is physical businesses that offer services and products that people are looking for in their own communities. So, whether you own a bakery, an auto shop, a medical office or any other type of local business, you rely on customers walking through your door to make money. The only way you will get more customers is if you manage to tell everyone what you do and why you are better than your competition.

How are you communicating these two messages to the people in your community? Does everyone know what you do? Does everyone know how good you are? Does everyone know where to find you?
Traditional advertising is obsolete
When was the last time you looked for something in the yellow pages book? When was the last time you actually paid attention to a billboard by the road or to a commercial on TV? Today, 90% of the people use internet searches (Google, Yahoo, Bing) to find the products and services they need in their communities. And if you are on the go, chances are you will just enter what you need on your car's GPS device and follow that little gadget's directions. And guess where does your GPS get all that information from... yes, the internet!
Even the way people recommend services and products has changed. It's not about word of mouth anymore; it's all about Online Reviews and Social Media. Yes, the world has evolved into a very different (and competitive) world... is your business up to the challenge?
Local SEO is what you need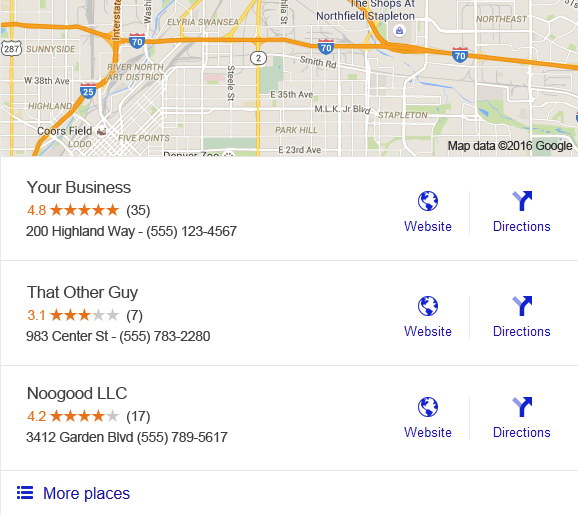 Google and the other search engines are very similar to humans, they need to know what you do and why you are better than your competition, in other words, they need to know why you deserve to show on top of search results.
Let's do a quick exercise:
Open a Google window on your web browser and type the name of service/product you provide and the place where you provide it, something like:
"dentist new york".
Did you show up on the first page of the results? What does it feel to see your local competitors showing there? Yes, they are getting LOTS of customers just because they are doing a good SEO (Search Engine Optimization) job. Are you too?
Let us take care of your online marketing needs
We are experts at telling Google about good businesses, so they can show up on the first page of search results. Through inbound marketing campaigns, we make sure our clients are always present on:
Search engine results (Google, Yahoo, Bing)
Online maps (Google Maps, Yahoo Local, etc.)
Online business directories (Yelp, Citysearch, etc.)
Social media (Facebook, Twitter, Google+, etc.)
Offline electronic maps (GPS searches)
We are the team you need to help you make your business grow, we can bring tons of new customers to your door. And once they get there, we will also make sure they talk about you online to let their friends know just how good you are!